A Centre for Garry Oak Ecosystems Recovery!
posted Sunday, May 1, 2011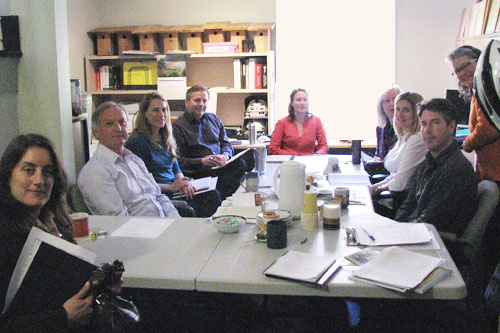 GOERT has been protecting the home of rare species for many years and now we need a place to call our own, as our lease expires July 1st. While we would like to move into a new space, we are not invasive. We are a friendly bunch, and are very good at restoring oak habitat!
As part of our search for a new location we are reaching out to all our partners and friends for help. Do you have or know of space for our staff (~8) and equipment? Perhaps your office has been downsizing and has surplus space; perhaps you have a parcel of land to share for a good cause (we have a house ready to move as an office); or you or someone you know may be ready to make the gift of a lifetime by donating or bequeathing a home or your estate for a Centre for Garry Oak Ecosystems Recovery?
Garry Oak ecosystems are where we live and they need your help. If you have ideas and suggestions for the new Centre for Garry Oak Ecosystems Recovery, please contact Shyanne Smith at 250-383-3224.