Who We Are
The Garry Oak Ecosystems Recovery Team (GOERT) is dedicated to the recovery of Garry oak and associated ecosystems in Canada and the species at risk that inhabit them. While the Society was incorporated in BC in 2007 and received charitable status in 2009, the organization has its roots in a long-standing multi-stakeholder partnership comprised of experts from all levels of government, non-governmental organizations, academic institutions, First Nations, volunteers and consultants who first came together in 1999 out of a common interest in conserving and restoring these unique ecosystems and the species that comprise them.
The Recovery Team and its committees — organized into specialized Recovery Implementation Groups, implement the Recovery Strategy for the Recovery of Garry Oak and Associated Ecosystems.
Recovery Team
The Recovery Team is made up of advisors brought together to coordinate the tasks of recovering Garry oak and associated ecosystems and their associated species at risk in Canada. Each member is committed to the cause and brings valuable expertise to the table, and most are affiliated with agencies already involved in Garry oak ecosystems recovery. The team develops recovery strategies, evaluates the success of recovery efforts, advises responsible jurisdictions on recovery, and coordinates the activities of the RIGs and steering committees. Below is a list of our our team members.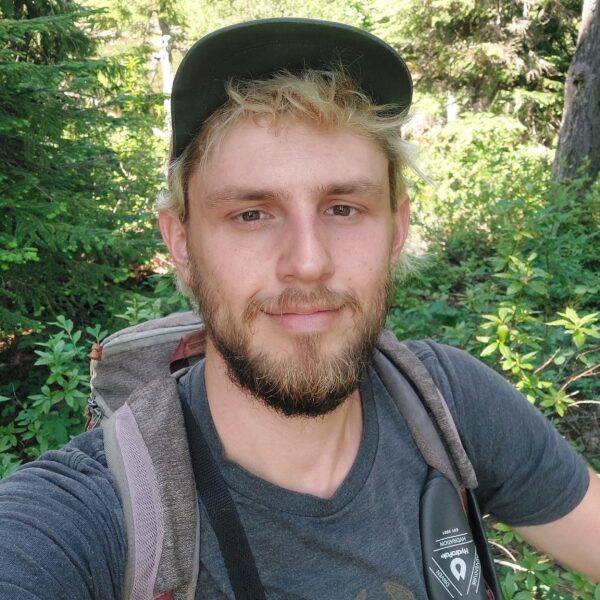 Matthew Evans
Geographer, Restoration Practitioner
[Bio coming soon.]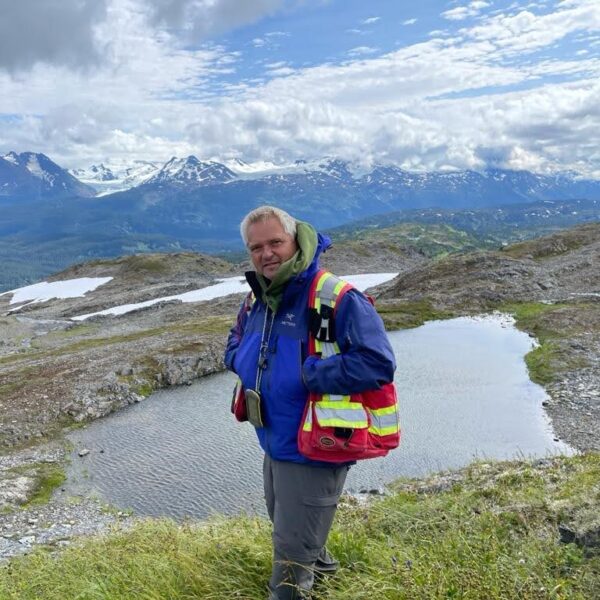 Matt Fairbarns
Conservation Biologist
Castilleja Conservation Fund
I am a conservation biologist and for many years my work has focused on the study and management of rare plants and plant communities in Garry Oak ecosystems, coastal sand dunes, and alpine areas of British Columbia.  I am also investigating incipient evolution amongst a small group of plants that occur as disjuncts on southeast Vancouver Island, far from their main ranges to the south.  These days, I seem to spend much of my time working with some great crews and many wonderful volunteers to restore degraded ecosystems in the Garry Oak world.  I have been a member of GOERT since 2002 and am trying to do my bit to encourage younger members who are breathing new life into what my older cohort started more than 20 years ago.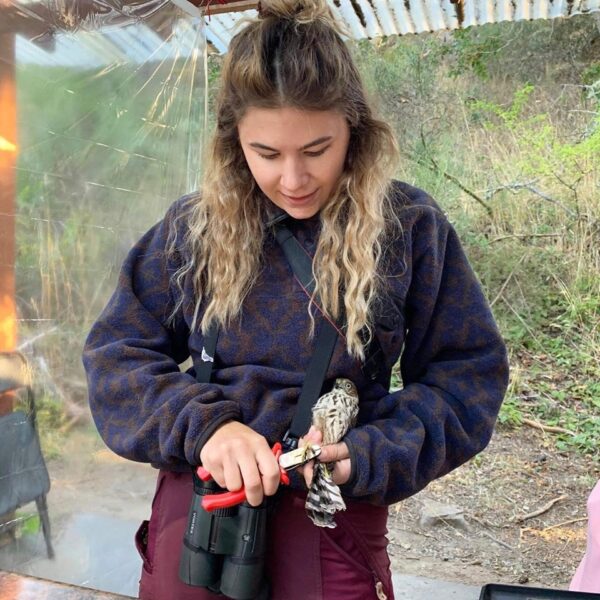 Rebecca Golat
Wildlife Biologist
Sparverius Consulting
[Bio coming soon.]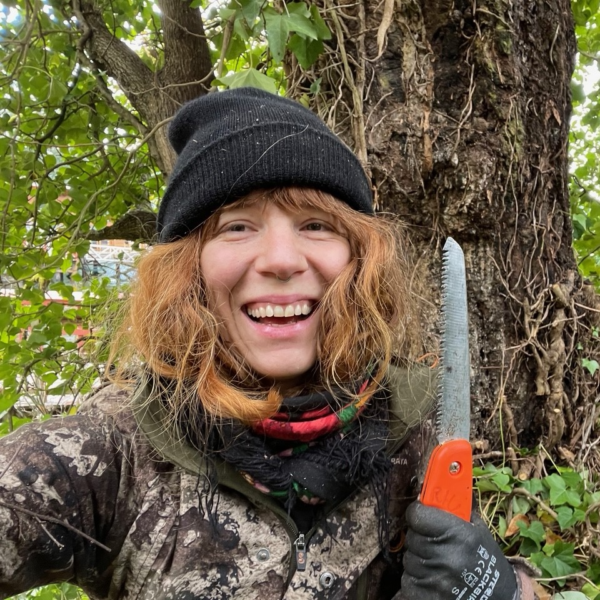 Rhia Ironside
Botanist, Restoration Practitioner
Rhia's love of plants began early in life and blossomed into a passion for native edible and medical plants. Self taught at first, her interests expanded and she completed a BSc in Forest Biology and the Restoration of Natural Systems Diploma at the University of Victoria in 2019. She has been working in restoration since 2016. She currently lives and works in Lekwungan Territory doing restoration in the Coastal Douglas Fir and Garry oak associated ecosystems. She hopes to have a native plant nursery one day.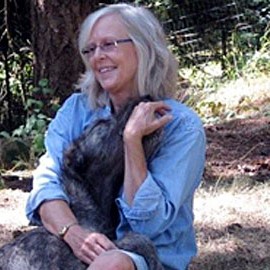 Jan is a landscape ecologist who has worked with Environment Canada, Canadian Wildlife Service and the BC Conservation Data Centre, Ministry of Environment. She provides scientific support to facilitate and encourage sustainable, ecosystem-based land use decisions. She works with federal, provincial, regional, and local government staff as well as non-government organizations and individuals, often in multi-agency partnership projects. She has been a member of the GOERT Conservation Planning and Site Protection RIG since its inception.
Says Jan: "It's been very rewarding to be part of a multi-agency initiative that is focused on conserving of one of our most endangered ecosystems. By providing the scientific context and rationale for protection of Garry oak ecosystems to land users and decision makers, the RIG is promoting and achieving tangible conservation results on the ground." Jan was presented with a coveted Acorn Award at GOERT's AGM 2011.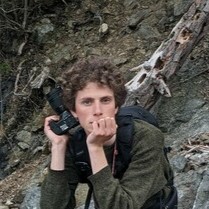 [Bio coming soon.]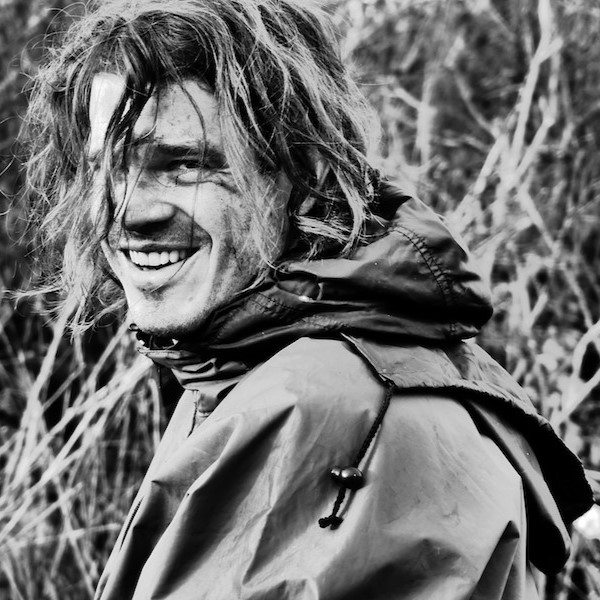 Jon Osborne
Biologist, Restoration Practitioner
I am a biologist based in Victoria BC, working primarily in Garry Oak and associated ecosystem restoration around Southern Vancouver Island. While I work with a variety of projects spanning different taxa, most of my focus is on the recovery of populations of rare and endangered plants through the removal of alien invasive species and subsequent native planting. I am passionate about fostering environmental stewardship through restoration opportunities that connect people to nature, each other, and their communities.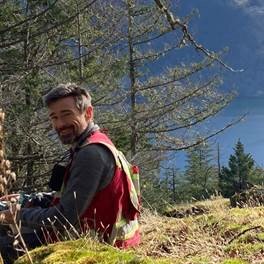 Mike Stefanyk
Ecosystems Biologist
Ministry of Water, Land and Resource Stewardship
Mike works for the BC Provincial government, Ministry of Water, Land and Resource Stewardship as an Ecosystems Biologist. He is a Registered Professional Biologist and has spent the last 20 years of his career focused on reducing impacts to terrestrial ecosystems through environmental assessment and management. Mike leads projects for the Ministry on conservation and stewardship of Garry oak ecosystems across Vancouver Island. He is very happy to be serving as a Director for the Garry Oak Ecosystem Recovery Team where he gets to promote the importance of these ecosystems to biodiversity and to both settlers and First Nations. Outside of work you will find him cycling, hiking or sea kayaking. In 2011 Mike and his wife embarked on a 15,000 kilometer bike trip, pedalling from Edmonton, Canada to Ushuaia, Argentina. They finished the trip in 2014 humbled by the people and places they got to visit, but also realizing how lucky they are to live on Vancouver Island.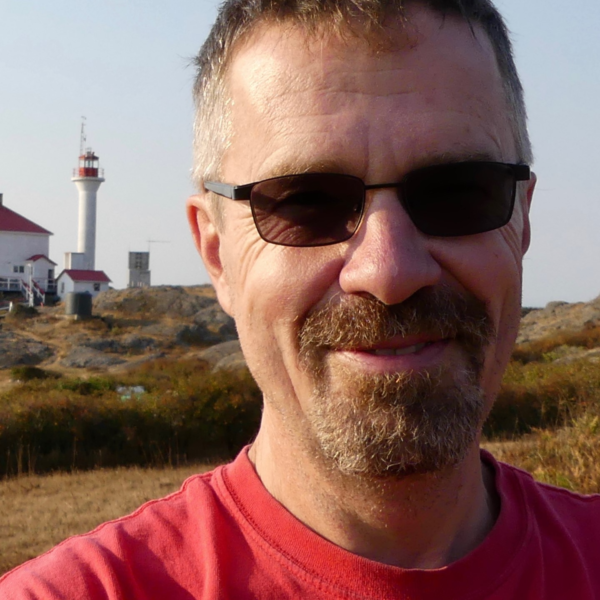 Wylie Thomas
Conservation Biologist, Restoration Practitioner
Wylie
 Thomas is a restoration practitioner and conservation 
bio
logist based in Victoria, BC, where among other things, he manages a federally funded program to restore critical habitat for federally listed endangered species in Oak Bay. He has also worked under contract to the provincial and federal governments to document endangered and threatened plant species and the invasive species that threaten them in Garry Oak ecosystems on southeastern Vancouver Island and the Gulf Islands.
Wylie

 has a Diploma in Restoration of Natural Systems from the University of Victoria. He also has BSc in 

Bio

logy from McGill, a Master's in Environmental Studies from York University.