Get those oaks growing!
posted Monday, August 10, 2009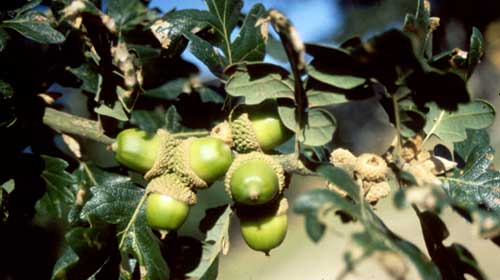 Every few years, Garry oak trees produce a bumper crop of acorns in what is called a 'mast year'. Rob Hagel has been inundated with donated acorns at Pacific Forestry Centre and is growing hundreds of seedlings for projects and giveaways. As a matter of fact, he's considering holding an Acorn Planting Party!

Because there is a chronic lack of seedlings available for re-planting projects, GOERT is encouraging local governments and nurseries to start growing their own oaks (if they haven't already) to take advantage of this bumper crop.