Garry Oak Meadow Preservation Society (GOMPS)
posted Wednesday, January 26, 2011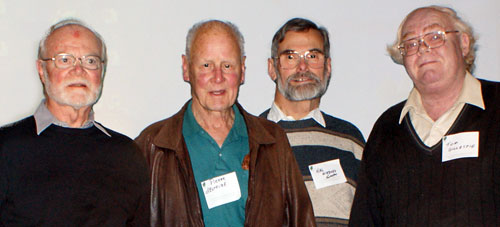 Did you know that the Garry Oak Meadow Preservation Society (GOMPS) was the first organization in the area working on the conservation of Garry Oak ecosystems? GOMPS formed in 1992 because local citizens were concerned that woodlands and meadows were rapidly disappearing as a result of expanding human habitation in the CRD.
The Society is dedicated to the preservation, protection and restoration of Garry Oak stands and their natural habitats. They engage in educational activities, work with all levels of government through letter writing and attending council meetings and public hearings, and work on habitat restoration. The Society is authorized by the Ministry of Environment to hold conservation covenants, and so GOMPS has joined the Land Trust Alliance of BC, though no name change has been contemplated since this is only a minor part of GOMPS work.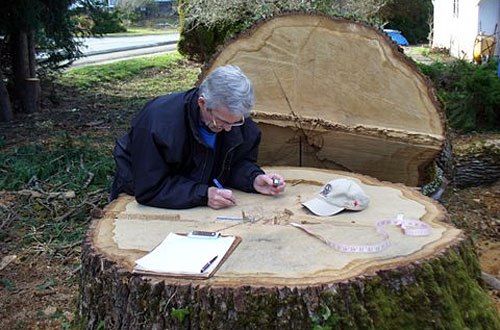 Since the inception of GOMPS in 1992 as a charitable organization, there have been some advances achieved that will help conserve the ecosystems. For example, some municipal bylaws related to the development industry (the major single threat) and tree protection bylaws have been created or improved. Also, Urban Forest Strategic Plans have been drafted in at least two municipalities, which are an important contribution to the cause.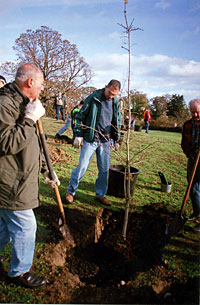 Despite the fact that Garry Oak ecosystems include more than 100 plants and animals at risk, the most obvious component of the ecosystems is the Garry Oak tree itself, and so it has become, unfortunately perhaps, the "flagship" species that garners the most attention from the public and politicians. Although the Oaks have this prominence, the remaining few trees are still coming down faster than they are being replaced — a situation that does not allow for sustainability. Because of this, GOMPS has formed a sub-committee called the Garry Oak Growers Group (GOGG – editor's note: another 'GO' acronym!) to produce more young Garry Oaks at a stage of growth and at a cost to the average landowner that is both affordable and attractive. Commercial tree nurseries are unable to provide the number of trees required due to the high demand and the long care and expense of growing the seedlings for 5-7 years.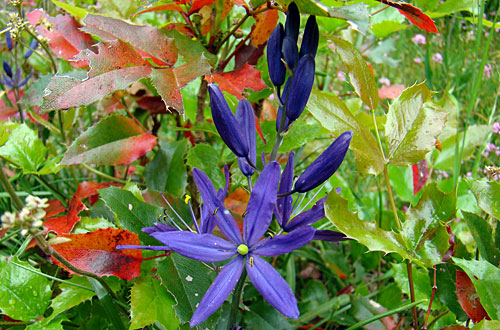 GOMPS is inviting municipalities and regional districts to join them in this venture. Local governments will have first chance at the resulting young trees, but other landowners will also be encouraged to purchase and plant them. The acorns will have their provenance (place of origin) recorded so that the seedlings can be matched with their home locality when they are provided to their new owners. The energy of volunteers, at a few crucial times, will be a key to success of the project. GOMPS will put out a call through the usual channels when volunteers are needed.
View past editions of the GOMPS newsletter, The Garry Oak Leaflet
Reading through the Leaflet from its beginnings in 1994 to the most recent is an enjoyable lesson in GOMPS history and provides a wealth of information.
Garry Oak Leaflet 1994-1995 (PDF 13MB)
Garry Oak Leaflet 1996 (PDF 15MB)
Garry Oak Leaflet 1997 (PDF 12MB)
Garry Oak Leaflet 1998 (PDF 11MB)
Garry Oak Leaflet 1999-2000 (PDF 9MB)
Garry Oak Leaflet 2001-2003 (PDF 6.5MB)
Garry Oak Leaflet 2004-2010 (PDF 6.5MB)
If these files are too large for you to download, please contact GOERT via email or phone (250-383-3427) to request a single edition.
For more history about the beginnings of GOMPS, see Willie MacGillivray's Acorn Award.
To become a member or volunteer, please email grow.oaks@gmail.com.
For more information, see www.garryoak.info.