Kings Road Native Plant Garden an urban restoration project
posted Monday, July 13, 2009
Kings Road Native Plant Garden: an urban restoration project
Corner of Kings Road and Roseberry Avenue, Victoria, BC, Canada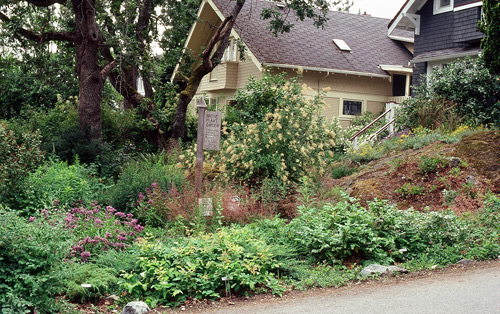 Over a period of four years, Pat Johnston and seven friends from Victoria's Native Plant Study Group met consistently two hours per week to transform her city lot into a thriving native plant demonstration garden. Although Pat has recently sold the property, it remains a native plant garden and can be viewed from the sidewalk in the Oaklands neighbourhood of Victoria. The project has spawned several other native plant gardens in the region. To begin with, the front yard was home to a rock outcrop, lawn and two Garry oak trees. Over the years, the crew transformed the yard by:
Removing invasive species such as ivy, periwinkle and holly
Removing all the lawn
Exposing the rock outcrop by removing the fill
Developing a hedgerow, rock garden, two meadows, a woodland area and a water garden
Installing a passive irrigation system along Kings Road
Creating a pathway of stones, most of which came from the property
Planting native plants, about half of which were salvaged from construction sites
Making a sign and a plexiglas holder for brochures about the garden, Garry oak ecosystems and native plants (approximately 1000 of these brochures were taken over a period of eight years)
Submitting articles about the garden to magazines: Focus on Women, Wildflower, Naturescape BC
Reporting on their progress regularly to the Native Plant Study Group
Conducting tours for schools, Victoria Natural History Society, Native Plant Study Group, and others
Pat is now a native plant gardening consultant and teaches workshops at Swan Lake Christmas Hill Nature Sanctuary sponsored by CRD Water Services. Find out more about the workshops here or by calling Swan Lake at 250-479-0211.
Here are some 'before and after' photos of the project (all photos courtesy of Pat Johnston). To increase the size of images and text, hold the 'control' key and use the scroll button.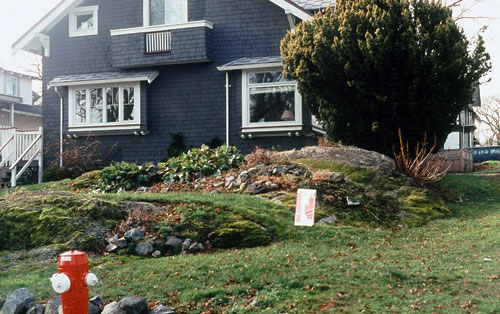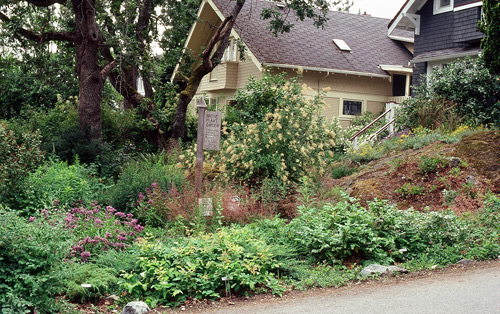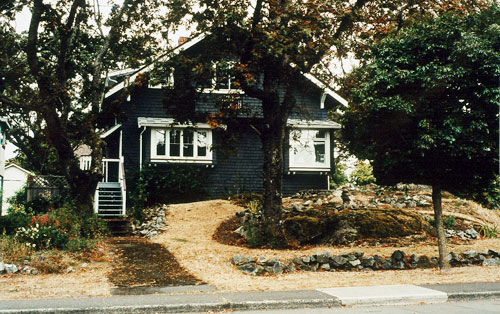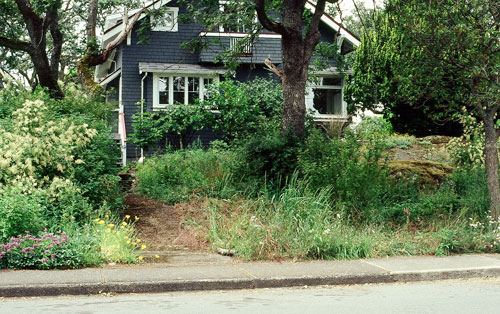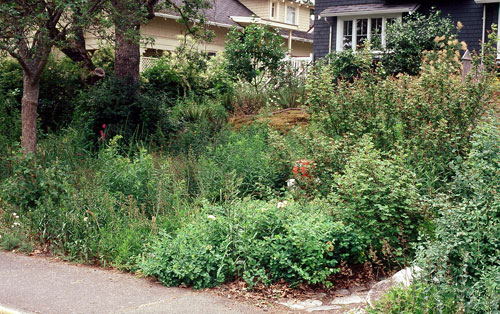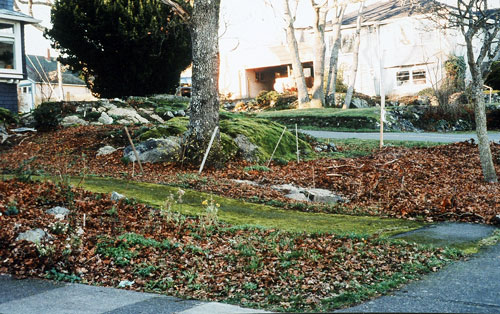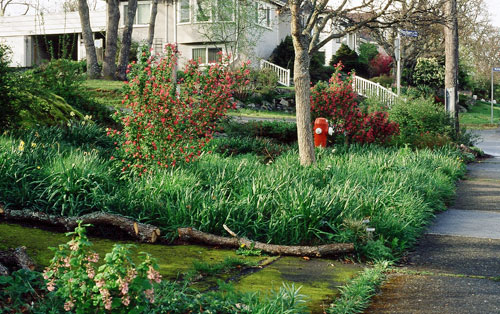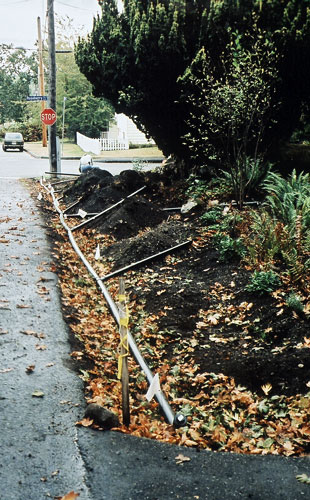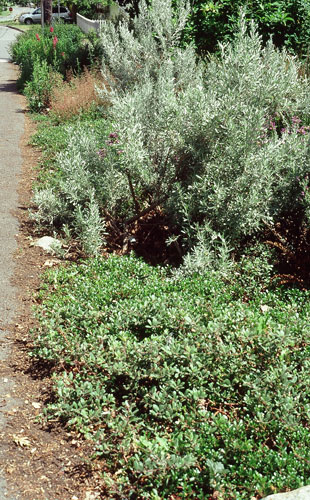 For more about the techniques used in this project, see The Garry Oak Gardener's Handbook, take a workshop with Pat, or contact her at 250-595-5600 or patty.j@shaw.ca.